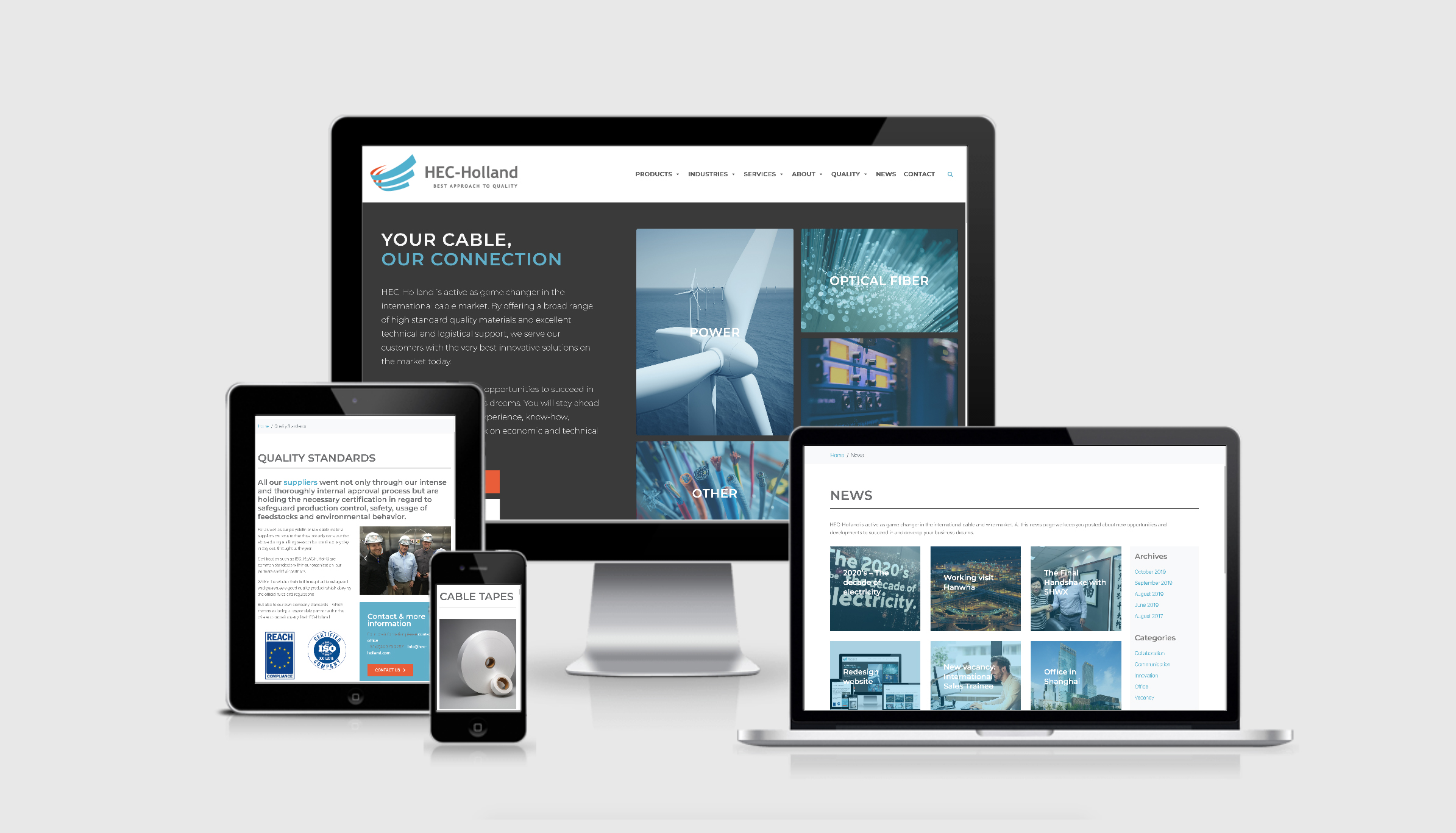 Welcome to our new website. We made a complete redesign of the website of HEC-Holland due to our ever evolving company and much needed changes in order to show you as a valued customer who we are and how we can support you in any way we can.
Redesign of the website
Our previous was outdated and did not show our audience who we really are and what we do to support the clients in their processes in the cable industry. Our company has changed and grown over the years and thus we had to make a new marketing and communication strategy which suits our company better. With this new strategy came a new idea for a complete redesign of the website.
The new website is focussing on the needs of the clients. Important changes on the website are:
Better User Experience,
fresh new look with our corporate identity colors and font implemented,
easy navigation,
more engaging elements,
special news section for all our latest news,
continuous monitoring,
and more….
Please look around at our website and take a look at the product range we have and the services we provide.
Always improving
The redesign of the website does not end with the launch. It is our mission to connect the world's best professionals within the cable industry. Therefore we find it important to provide important market information and quality value-added services to the cable industry. We are continuously monitoring our website and looking for improvements in order to give you the best user experience when visiting our website and provide you with high quality market and product information.
Contact or comment on our website?
We hope you can find what you are looking for and look forward to aid you in your future projects.
Do you have a question or a comment on our new website? Feel free to contact us!
Don't forget to follow us on LinkedIn and stay informed about our latest news.