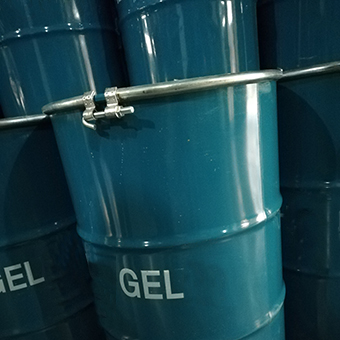 Our range of Cable Filling Gels
HEC-Holland is offering a range of petrol- and thixotropic gel compound solutions for filling and flooding applications.
Yellowish copper cable gel compounds
Our yellowish copper cable gel compounds are being used for copper-based cables such as data, LAN cables as waterblocking method, but also as filling compounds for OPGW and subsea cable constructions.
Fiber optic cable thixotropic gel compounds
Our fiber optic cable thixotropic gel compounds are used as filling and flooding compound of loose tube and slotted fiber optic cable constructions as bumper to avoid attenuation and increase stability and elasticity, avoiding corrosion – air (sealing) and longitudinal water blocking – their appearance is transparent whitish of color.
State-of-the-art products
The research and development department of our partner has got a sizeable track record to develop and engineer state-of-the-art products, which meets the high standards of our customers cable products for the cable segments in which we are active. Our products are designed for the long-term operation in sometimes harsh environmental situations.
Cable gel compounds by global brands
Our cable gel compounds are being produced with high standard feedstock provided by the global brands to ensure homogenic and stable quality, which provides a solid base for our manufacturing team who produce a consistent product as per the international standards and customer requirements.
Our products find its way throughout our continuous growing customer base who is satisfied about the high-end and stable quality and the quick and reliable services.
Our products are packed in steel drums of approximately 170 ~ 180 net kg per barrel.
For more technical and commercial information and our possibilities we recommend contacting our sales engineer.
Related Specialized Cable Products