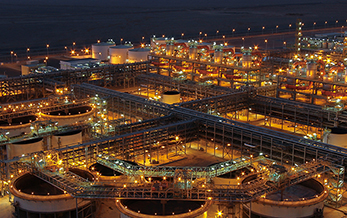 Working visit to Hanwha
This September, a team of HEC-Holland made a tour with one of our valuable customers to South Korea for a working visit to Hanwha Chemical. The Main purpose of this trip was to further extend our collaboration with our partner.
in addition, we where eager to see the new expansion Hanwha is making on the production of crosslinkable polyethylene (XLPE). At their production site in Yeosu -in the South of the Korean peninsula – the ground-breaking ceremony took place.
XLPE capacity
The new fully automated production system gives way for a further grow in our XLPE capacity. The completion of the production site is expected by 2021 ~ early 2022. Along with this expansion Hanwha is also investing in an automated warehouse, especially dedicated for their Wire and Cable products. This also will be ready at the same time.
Hanwha is a strong global player in the Cable and Wire Industry and sees an overall increase in needs of their products and aims high on sustainability and has a clear vision for a brigher future. To showcase this and their intentions, they are building a new HQ in downtown Seoul. Their new office is near completion and ready for the 21st century. The building features are astonishing, with solar panels fully integrated in the exterior of the building. Which where produced by Hanwha's sister company called Q-Cell.
Focus on Europe
Hanwha took great care of us and made sure the visit was one to remember. For this memorable and special occassion they reserved their very own company helicopter to transport the team of HEC-Holland and our valuable customers. We as HEC-Holland are confident that our partner Hanwha Chemical is ready to further roll out their strategy for Europe, and strengthen the presence within the Wire and Cable market especially in Europe.
Contact us
Do you like to know more on our trip to Hanwha Chemical or want to get in contact with us? Feel free to contact our office or maybe even get in contact with one of our team!