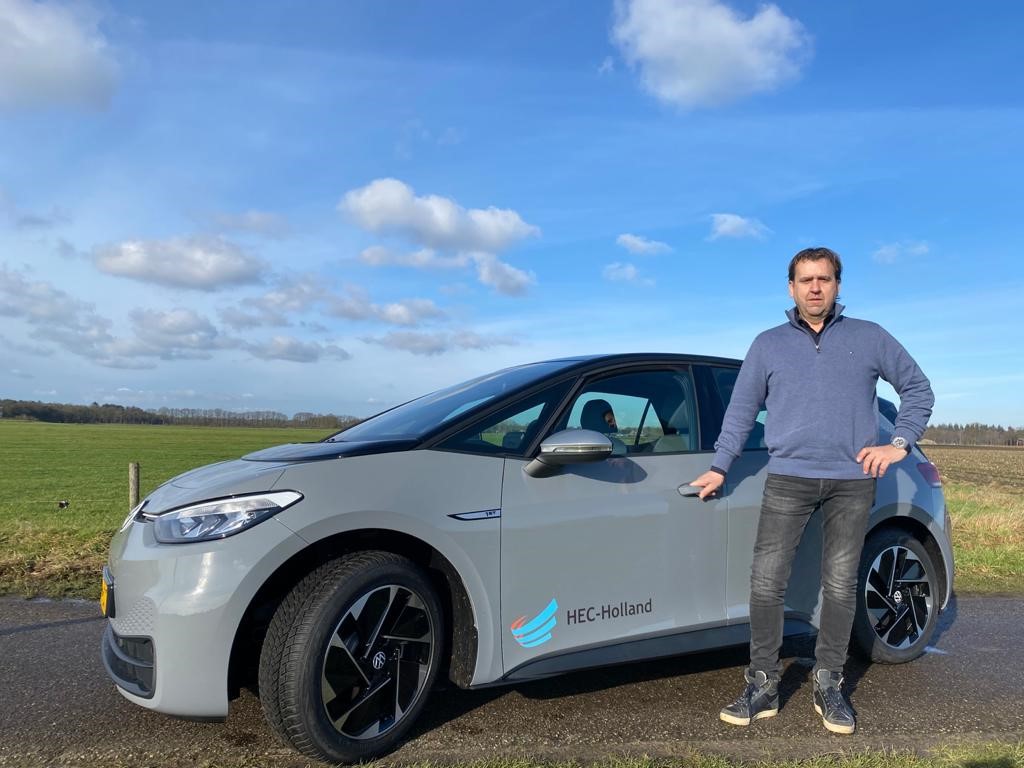 Our expansion on storage capacity and production in Goch, Germany created a wish for some extra HEC-power. Since September 2020, Kurt Aarts is the new production leader / Head of warehousing, distribution and converting facilities at HEC-Holland. This young man at his 48's is now part of our dedicated team.
Production leader Kurt
Kurt is the right person when most needed not only for HEC, but also for children and young adults who cannot live at home for several reasons. Outside of the workplace he takes care of these kids together with his family and enables a better daily life for those in need. There is no missing attitude towards work in Kurt as he also rebuilds and remodels the house of his family in spare time. All this indicates good organizational skills which is one of the reasons why Kurt is there to maintain effective distribution and production for our customers. Kurt emphasizes that, for instance, to secure in-time deliveries it is important that the production demand is regularly predicted and that planning stays flexible. The small and dynamic team of HEC-Holland manages this by ensuring short lines of communication within our departments.
Question of the day
As a game changer in the international wire and cable market, HEC-Holland has eased the daily basis in Goch with a new 100% electric company car and an electrical fork-lift. We were curious to ask Kurt which one of them he is more happy to drive with. His diplomatic answer: "I'm very happy to drive an electric car for HEC. The fork-lift, however, is also an indispensable asset. It allows us to stack goods quickly, easily, and flexibly transport them from A to B. So i like both actually." Don't hesitate to
contact
us in case of questions! You can also stay updated by following our company's
LinkedIn page
.