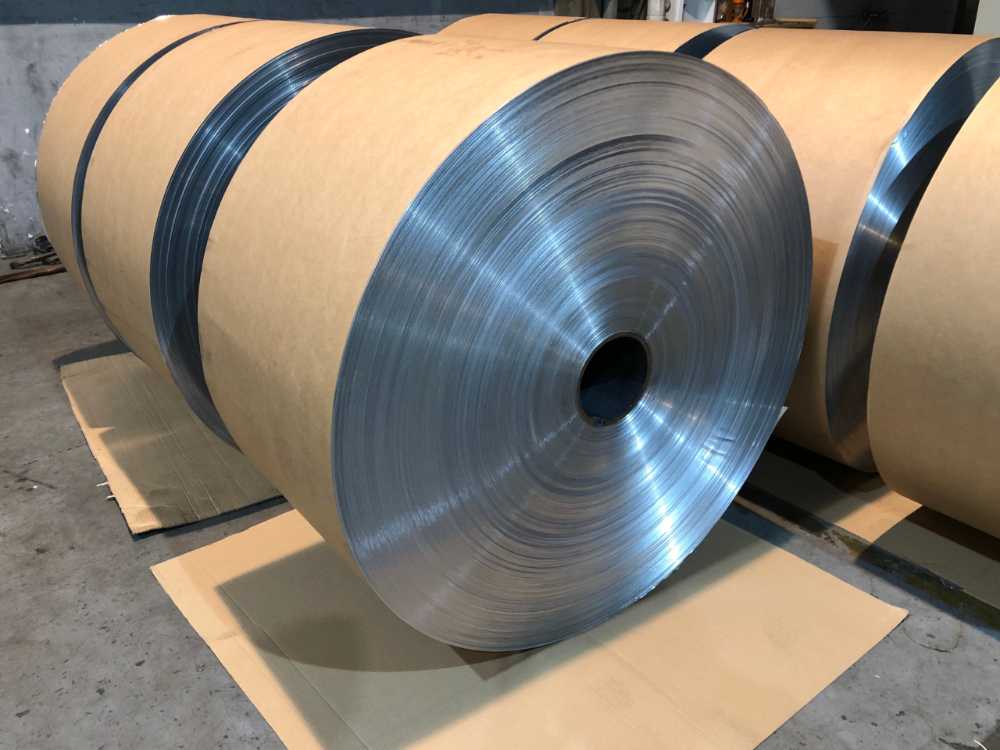 Aluminum Converting
HEC-Holland is looking forward that within Q2-2021 it will be the time to celebrate together the start of our local production of aluminum tape at our newly build production facility in Goch, Germany. Thus starts the production of aluminum converting to maintain a stable stream of aluminum tapes for our customers.
Last year the production line and equipment arrived at our newly build hall. However, at that time the Corona Lockdown came. This unfortunately stopped all preparation and installing of the new state of the art aluminum slitting line. Several months passed by and as of Q3-2020, our team of Dutch and German engineers started to take over a part of the commission from our counterpart. The last part needs to be performed under the supervision of our partner from which we bought the machine. However, due to the latest lockdown which started mid-December we have to wait till the final installation works can be completed.
The new state-of-the-art slitting machine is capable of handling and converting the requested sizes on aluminum tapes. We are able to convert up to 4.100 meter per pad, within average 2-3 weeks lead-time from order intake. More information is to follow on the exact date when our production goes live.
We are proud to say that this will have an impact on the European cable industry which can benefit from Asian price settings and the European expertise, flexibility, and short lead times of high-end quality products.
More information?
If any questions arise, please feel free to contact us. Our account managers will be more than happy to give you more details on our services and possibilities.